Analisis Implementasi Media Komunikasi Berbasis IP Menggunakan Arterisk Freepbx
Bagoes Ramadhan

Program Studi Teknik Informatika, Fakultas Teknik, Universitas Pelita Bangsa

Muhamad Fatchan

Program Studi Teknik Informatika, Fakultas Teknik, Universitas Pelita Bangsa

Elkin Rilvani

Program Studi Teknik Informatika, Fakultas Teknik, Universitas Pelita Bangsa
Keywords:
Voice over Internet Protocol (VoIP), Asterisk, FreePBX Session Initiation Protocol (SIP), Ubuntu 10.10
Abstract
Voice over Internet Protocol (VoIP) merupakan teknologi yang memanfaatkan Internet Protocol untuk menyediakan komunikasi voice secara elektronis dan real-time. Unsur pembentuk VoIP adalah User agent, Proxy, Protocol dan Coder-Decoder (CODEC). Asterisk merupakan softswicth untuk mengoperasikan proxy, yang berbasis session initiation protocol (SIP). Tujuan dari penelitian ini adalah membangun server VoIP berbasis Asterisk, agar dapat dikembangkan pada penelitian selanjutnya sesuai dengan kebutuhan. Penelitian ini dilakukan pada instalasi yang sudah dibangun jaringan internet sebelumnya. Sehingga VoIP disini difungsikan sebagai pemaksimalan jaringan internet yang sudah ada tersebut untuk menekan biaya pengeluaran kebutuhan komunikasi. Layanan yang disediakan pada penelitian ini berbentuk voice dan video dengan layanan call client to server, call client to client, video call conference, video conference.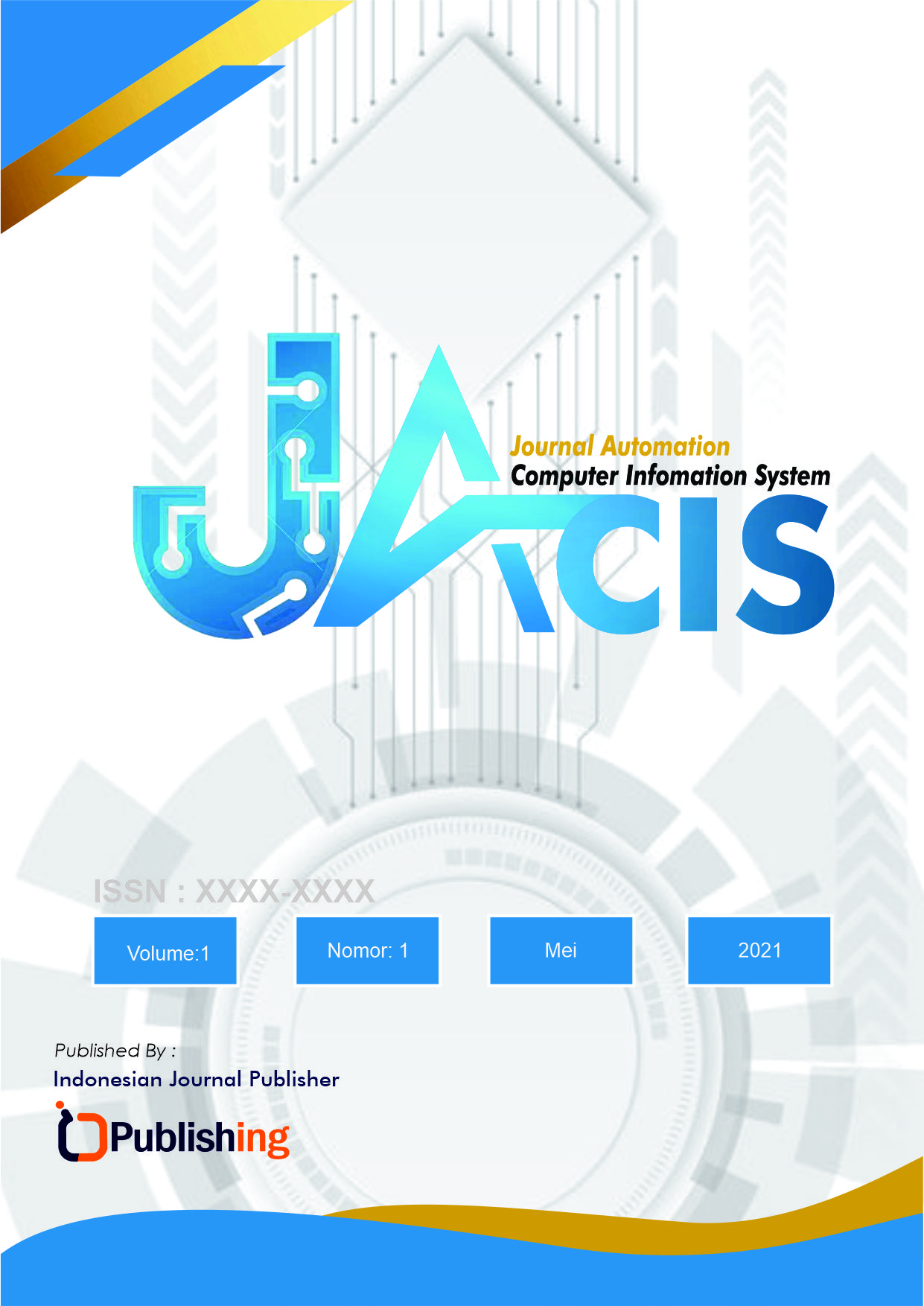 How to Cite
Ramadhan, B., Fatchan, M., & Rilvani, E. (2021). Analisis Implementasi Media Komunikasi Berbasis IP Menggunakan Arterisk Freepbx. Journal Automation Computer Information System, 1(1), 19-25. https://doi.org/10.47134/jacis.v1i1.3
Copyright (c) 2021 Bagoes Ramadhan, Muhamad Fatchan, Elkin Rilvani
This work is licensed under a Creative Commons Attribution 4.0 International License.